Welcome
The Department of English Language and Literature invites you to explore the exciting learning opportunities offered by our undergraduate degree: the Bachelor of Arts with Honours in English, which allows you to specialise in one or more of four aspects of English Studies – Literature, Linguistics, Translation and Cultural Studies. The Department also offers MPhil and PhD programmes which provide opportunities to conduct research in areas ranging from Shakespearean Studies to Environmental Ethics & Culture, Second Language Acquisition, Discourse Analysis, Translation Criticism and Gender Studies, among many others.
News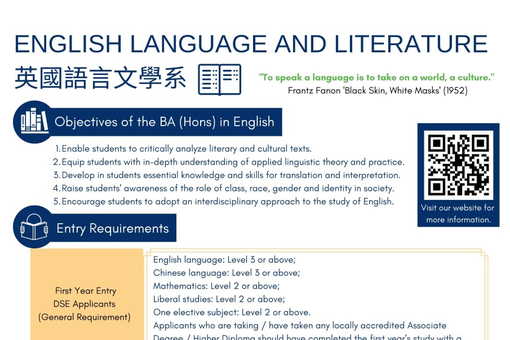 Event
2022 SYU Information Day
Date: 26 Nov 2022

Admission Talks and Programme Chats are all ready for you! Please come and join us.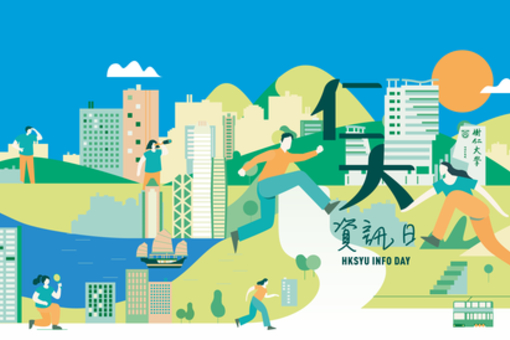 Event
Date: 26 Nov 2022
Venue: Hong Kong Shue Yan University Campus and Online Live Stream
10 Wai Tsui Crescent, Braemar Hill, North Point

The talks and chats will also be broadcast online. For more information of the info day, the study programmes of each department and the virtual tour, please visit this website: https://infoday.hksyu.edu/en/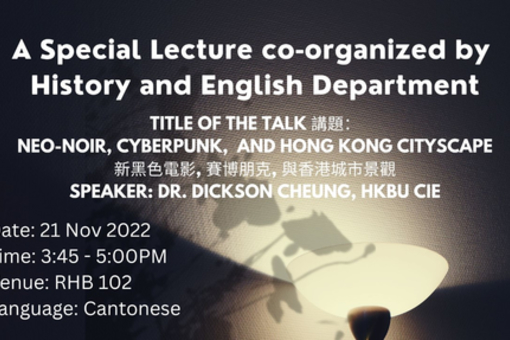 Event
A Special Lecture co-organized by History and English Department

Title of the talk: Neo-Noir, Cyberpunk, and Hong Kong Cityscape
Speaker: Dr. Dickson Cheung, HKBU CIE
Date: 21 Nov 2022
Time: 3:45-5:00 pm
Venue: RHB 102
Language: Cantonese