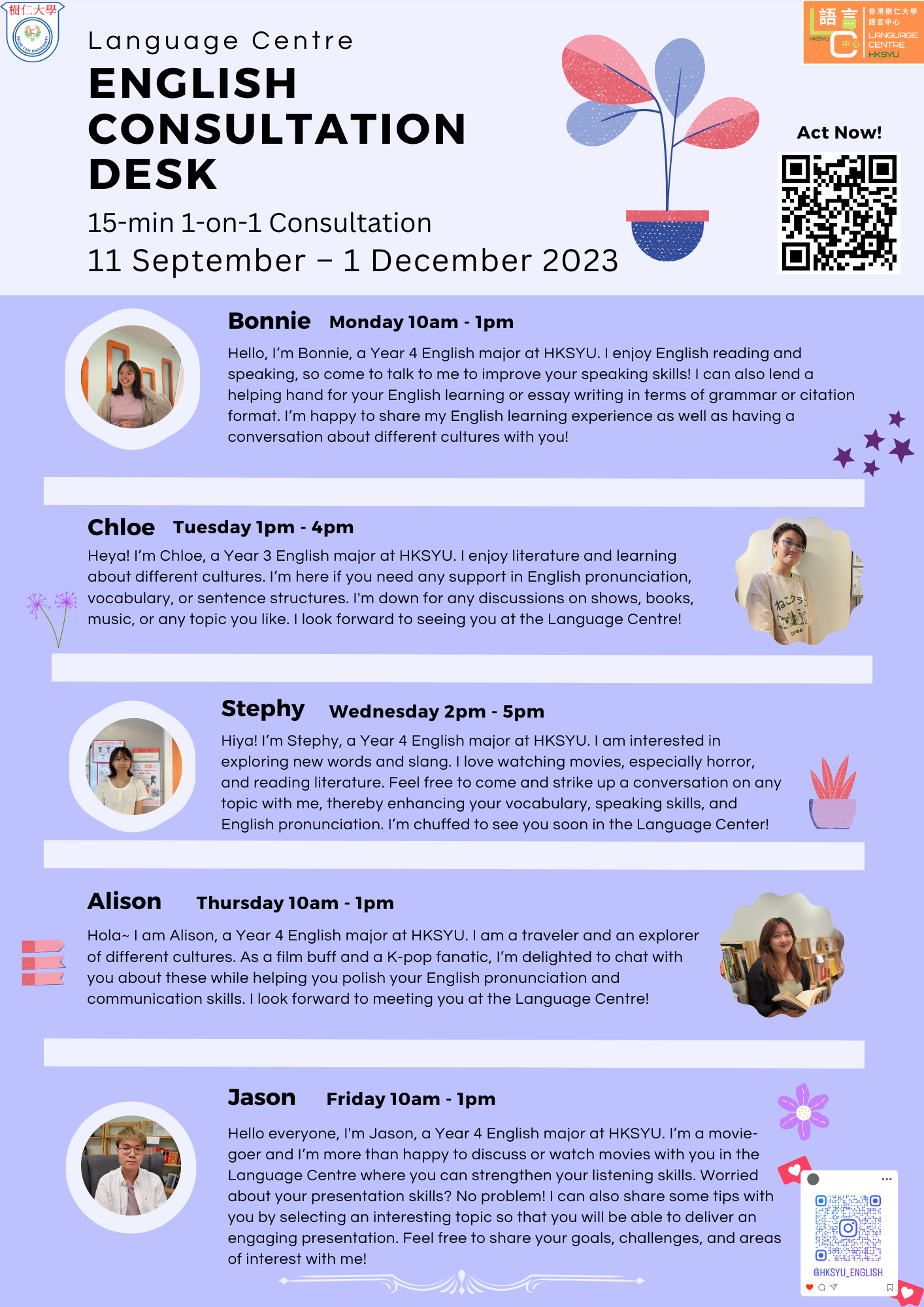 🎉 Exciting News from the Language Centre (English Section)!
The Consultation Desk is now open!
🌟 Get Ready to Meet Our Student Language Consultants! 🌟
The Language Centre is delighted to announce the arrival of five senior students from the BA in English Programme, who will be taking charge at the Consultation Desk (15-minute one-on-one consultations) starting from 11 September 2023 at Research Lower Block RLG104.
✨ Boost Your Language Skills and Your Confidence! ✨
At the Language Centre, we're dedicated to helping you improve your English language proficiency. Our consultants are here to assist you in...
-academic writing and critical reading strategies skills
-refining your grammar
-improving your listening, speaking and pronunciation skills
-polishing your presentation skills
Gain the confidence you need to express yourself fluently and effectively!
🎈 Discover a World of Fun and Learning at the Language Centre! 🎈
But wait, there's more! The Language Centre isn't just about consultations. We offer a variety of facilities and activities that will make your language-learning experience interesting! Immerse yourself in the world of English through...
-movie-watching sessions
-engaging board games
-interactive workshops
-e-learning resources