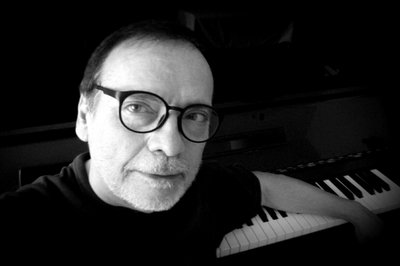 WENINGER, Stephen
Assistant Professor
PhD in English Literature. The Ohio State University
MPhil in Modern Literary Theory. The University of Hong Kong
MA in Language Studies. The University of Hong Kong
MA in Religious Studies. The University of Louvain
BPh in Philosophy. The University of Louvain
BA in English. Borromeo College of Ohio
Courses Taught
ENG510 Literature and Visual Culture
ENG480 Special Topic: Architecture and Fiction
ENG480 Special Topic: Literature and Music
ENG388 American Literature
ENG385 Shakespeare
ENG282 Persuasive Writing
ENG211 English Writing
ENG185 Greek and Roman Mythology in Western Literature
ENG111 English Skills
ENG102 English Skills (for English Majors)
ENG101 English Skills (for English Majors)
Research Interests
Nineteenth-Century Fiction
Literature and the Visual Arts
Aestheticism
Selected Publications
Myth and Fiction in Snowpiercer." JNT: Journal of Narrative Theory 51.1 (Winter 2021). 104-125.
"Madame Bovary's Slipper." Nineteenth-Century Contexts 32.3 (2010): 235-243.
England's Lost Eden. A Victorian Adventure by Philip Hoare. (review) Utopian Studies. 17.2 (2006): 423-424.
"Romancing the Crystal: Modern Utopias of Transparency and Their Dreams of Pain." Utopian Studies 15.2 (2004): 65-91. [with Elana Gomel]
"Cronenburg, Greenaway and the Ideologies of Twinship." Body & Society 9.3 (2003): 19-35. [with Elana Gomel]
Dreaming the Future. The Fantastic Story of Prediction by Clifford A. Pickover (review). Utopian Studies 13.1 (2002)
"Symbol and Thing in Rossetti's Dantis Amor." The Journal of Pre-Raphaelite Studies 8 (1999): 5-16.
"The Tell-Tale Surface: Fashion and Gender in The Woman in White." Victorians Institute Journal 25 (1997): 29-58 [with Elana Gomel]
Selected Conference Presentations
"Ground Tones: Nature and Nostalgia in Liszt's Vallée d'Obermann." The Anthropocine and Beyond: Towards a Shared Narrativity in Interdisciplinary Research. Hong Kong. 2018.
"Hitler Victorious? The Popular-Culture Globalization of Nazism." Cultural Pilgrimages: Beyond Multiculturalism? A Symposium. Tel-Aviv University. Israel. 2006
"Wilde Over Gide: Decadence, Modernism, and the Fascist Body Politic." Twentieth-Century Literature Conference. Louisville, Kentucky. 1998
"Symbol and Thing in Rossetti's Dantis Amor." Midwest Language Association. St. Louis, Missouri. 1998
"Rossetti's Jenny and the Unspeakable Body." International Conference on Philosophy and Literature. Mobile, Alabama. 1997
"Pater's Diaphaneite En Corps." International Society for the Fantastic in the Arts. Fort Lauderdale, Florida. 1996